Some tasks in ORM Designer might be a little bit confusing while beginning with the application. To make these task more intuitive and quicker, from version xxx.xxx the new wizards are available. They will guide you during:
existing project import,
creating of a new project with or without ORM framework,
import of a model from external modelling tools (DBDesigner, MySQL Workbench),
attaching of ORM Designer module,
import of ORM** schema file** into a project,
import of model from DBDesigner or MySQL Workbench into a current project,
license activation.
But not only the functionality of wizards is important. To make your work more comfortable we tried to create them nice and user friendly. So they have unified visual style and contains frameworks icons for better orientation.
Now lets take a look at a Project Import Wizard.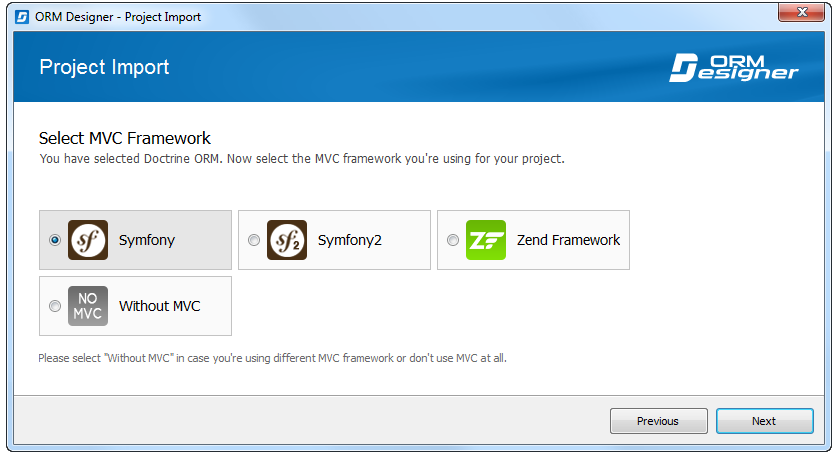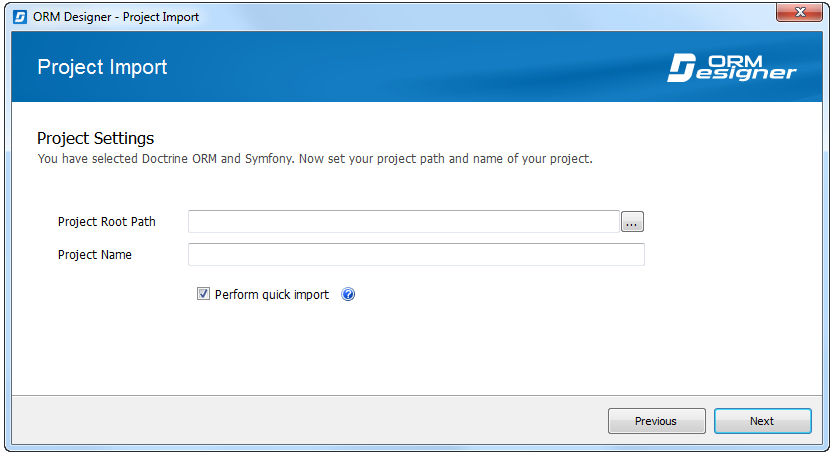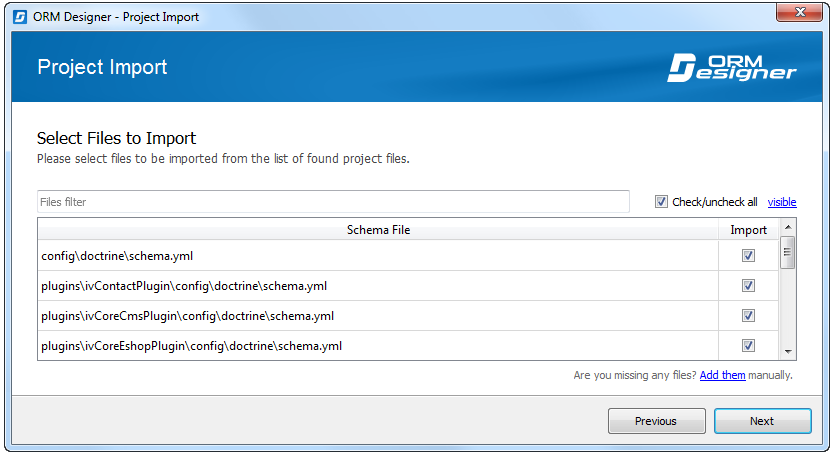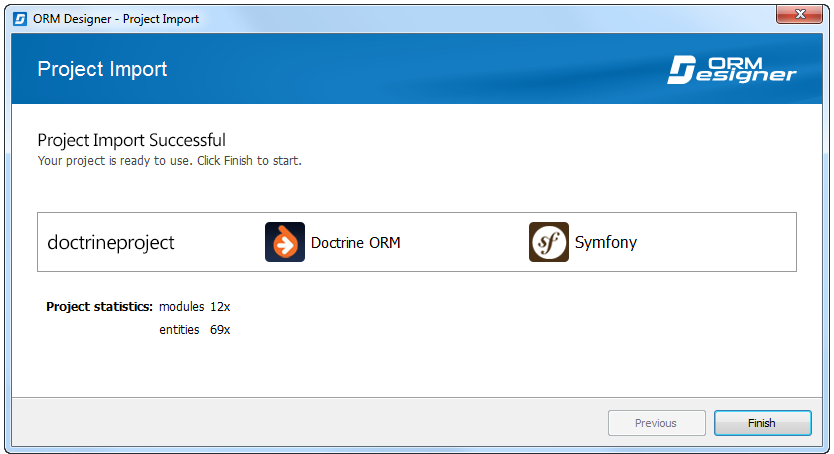 So what you think, will the wizards help you  work faster? And do you like it? Discuss below.