For those who sometimes needs to show a project to his colleagues or customers, ORM Designer now offers a new free version. ORM Designer Viewer is time unlimited and enables to browse the whole model with its objects and associations. However, all editing functions  are disabled.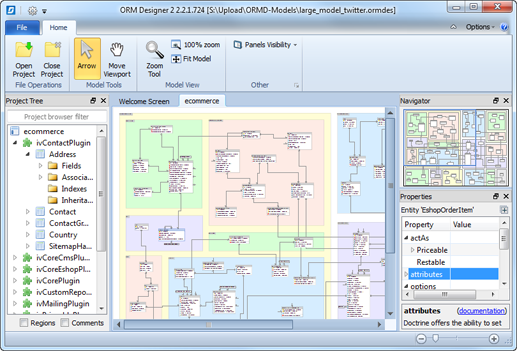 How to launch ORM Designer Viewer
Simply download version 2.2.1.734 from download page and install the application. After the installation and first start, the welcome screen with license activation appears. Now please select the third option - Free viewer only and click the Next button.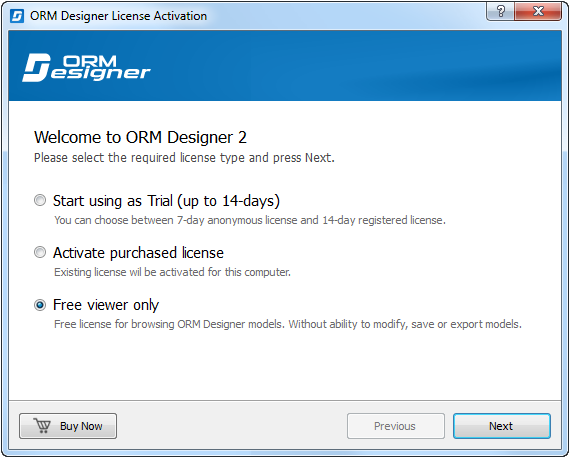 And that's it, we're done. Now you can use ORM Designer Viewer.
Is this free version interested for you? Will you use in your team? We would appreciate your feedback, feel free to discuss below this blog post.