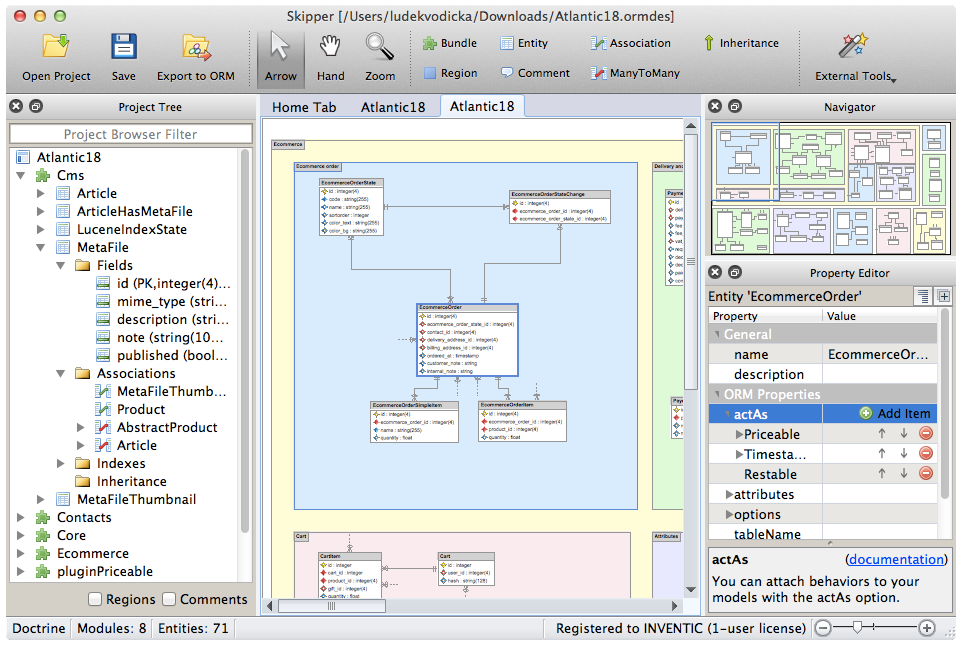 Hi Everybody,
From time to time we got requests from some of our Mac and Linux users to implement native look for these operating systems. We would like to make happy as many of our users, as we can, so Skipper brings native OS X toolbar and menu look.
By default, Mac and Linux users have their GUI style set to Toolbar style, Windows users have Ribbon style. If you want to change it, open Preferences window and in GUI settings choose your favorite style as your Menu style. Appearance will change after application restart.
In new toolbar style, the most used functions are contained in Toolbar and each of them has its own icon for so it can be found easily. Everything else is in top application menu sorted into 5 bookmarks: File, Edit, Tools, View and Help.
Hopefully this new look will be pleasant for you, however, if you find anything which can be better, let us know!