Since a lot of you have asked, we prepared presentations about ORM Designer. Now you can show your teammates or anyone else, who may be interested in ORM Designer, what it can bring. With these slideshows you can demonstrate ORM Designer functionality to your team leader when needed more arguments to his conviction.
Prepared documents are suitable for personal presentation as well as for sending by email as the contained text has highly informative character. If you would like to add or modify something, please write it here to comments.
You can download these documents on the ORM Designer documentation website: help.orm-designer.com or directly on slideshare. Feel free to share it.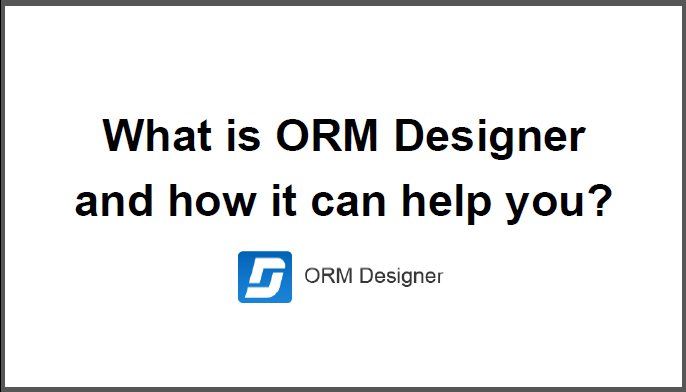 Do you need any other support materials? We will be happy to prepare it for you. Tell us what you need.