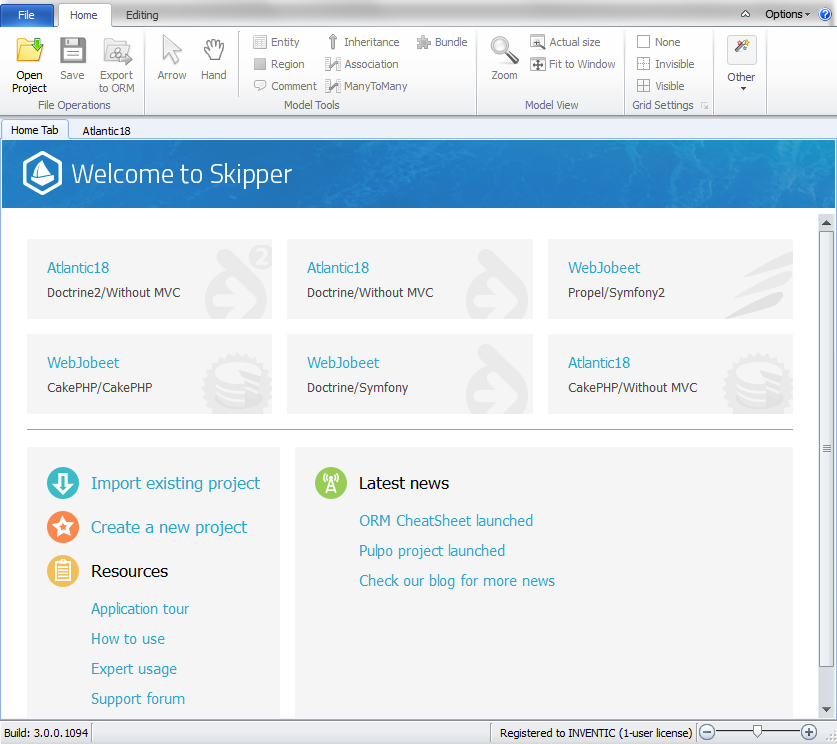 Hello Everybody,
We are working on some big changes. We will release ORM Designer 3 pretty soon, under the new name of Skipper. With the new name new features come, but also new colors and design for all our channels, including websites, twitter and blog.
We think the surprise will be very pleasant when we launch all these changes, but we just wanted to give you heads up to avoid any confusion. Everything will be redirected, so you can reach us as usual.
And what Skipper brings you? Apart from new visuals and more streamlined GUI, Skipper offers several new features like Undo/Redo and printing support. We will of course cover the features in more details during the official launch in the upcoming days, so please take this announce just as a little teaser.
If you are curious, you can see how new ORM Designer looks like, if you download the Skipper Beta from our Support forum. You can try Skipper out with your current ORM Designer 2 license, if your maintenance is still active, or you can try the Skipper trial version.